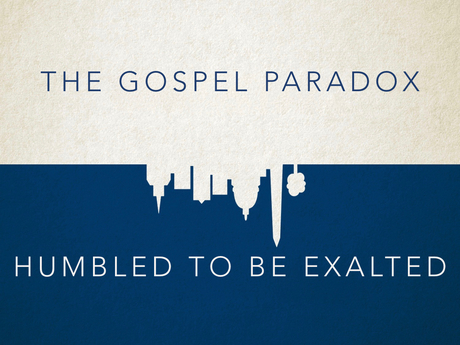 Sermon by Pastor Corky Calhoun
So this Sunday we continue to look at the upside-down, inside-out way that the Jesus Gospel is paradoxical in its approach. I believe the national anthem of Western Christian Narcissism is "O'Lord its hard to be humble when you're perfect in every way". Some of you will be singing this song all day...you're welcome! Be at peace, we are not singing it Sunday. I believe we live in a world grasping for attention, our 15 minutes of fame, we want all the credit and none of the responsibility. We live in a culture where everybody is perfect (cue theme song) and everything is the fault of somebody else. The advent of Twitter has accelerated this prideful, self-grandizing mentality to new lows as people reach to be exalted. The truth is I do not care what you are doing right now, or what you are having for breakfast...life's not all about you! Listen the reason we are like this is because God made us this way. SHUT UP...really? Yep, God made us to be exalted...but not for our personal fame, but for His Glory. God wants to lift you up and leverage your life for him, but it all starts with humility. Join us Sunday as we discover together what true humility looks like and why it is so fleeting.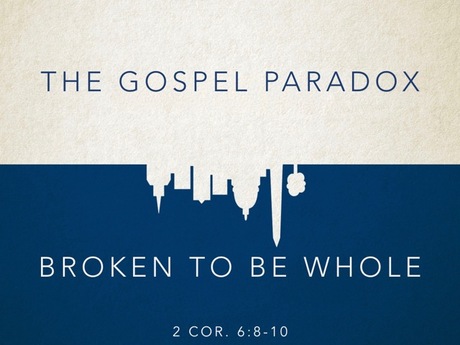 Sermon by Pastor Corky Calhoun
I think we have had a great summer teaching through Georgianna's Core Values, and I am indebted to the entire preaching and music teams for helping us have such a spirit led summer. This Sunday we begin a 3-part series on the Gospel Paradoxes we find in Jesus. He is the master of inside-out, and upside-down. I mean who says things like Blessed are the poor, the grieving, the meek, the thirsty and the persecuted. If we are honest don't we spend most of our life trying to avoid these things? This Sunday we will talk about how none of us can really be whole until we have been broken. And to no surprise this makes no sense in the world we live in, because again we spend so much time avoiding being broken. And then when we are broken we spend the rest of the time trying to hide it from others. We have a hard time owning our sin, our shortcomings, our faults and so we go into hiding. Sin makes us hiders and it has since Genesis. And for some our denial of this brokenness only leads to us being broken...this goes badly every time. But then Jesus offers something for the vulnerable, for the contrite and for the seeking. Jesus alone has a way for us to be whole, if we will only embrace it. I think this will be a great series to be reminded that we were not made for this world, and so we should not be governed by it's cultural trends and expectations. Join us Sunday as we discover what is possible through Jesus.
This week we will be concluding the series THE GEORGIANNA WAY talking about Authenticity. We will study this subject by looking at Paul's letter to the Galatians. Paul wrote several letters to the different churches throughout his travels. In most of these letters, he usually begins with a note of thanksgiving and a prayer for them. But here in this letter to the church in Galatia, he basically begins by saying, "Grace and Peace to you. What are you doing?! What are you believing?! You are perverting the Gospel! Whoever is teaching this to you, may he be cursed for all eternity!" He gets right to it. He does not mince words. This is unparalleled seriousness. It was a big deal then, and it is a big deal now, whether or not the church is preaching the authentic gospel. Are we being called to the same commitment that Jesus or Paul called the early Christians to? Have we added or taken anything away from Jesus' gospel? Are we authentic in our love and desire to walk with God? This week, we will look into the gospel that Jesus calls us to and what happens when we, as a church, and as individuals, truly seek him.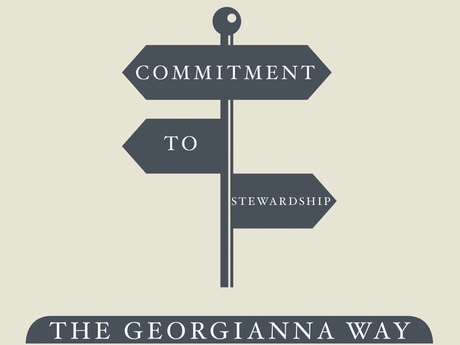 I think you can blame much of the demise of the North American Christian church on the toxic influence of culture that has penetrated what was meant to be sacred. But not when it comes to this weeks core value...we (The Church) messed this one up on our own. Stewardship is never very hard for me to talk about because quite frankly its the easiest of all of Jesus commands for me to follow. Early in my Christian walk it was impressed on me that the principle of Stewardship applies to everything in the Kingdom of God...I own nothing! Its all on loan...it's a sacred trust! My gifts, my resources, my marriage, my kids, my job, my heart is all a sacred trust. And one day I believe I will have to stand before the Holy God that Nathan described last week and give an account for this trust He placed in me. The church has relegated stewardship to a dollars and cents impetus that we initiate, and missed the Biblical reality that it is ALL God's. The only thing I can control before death is the pre-purchase of my own urn for ashes. And even then it doesn't prevent my boys from selling it on eBay to fund a brothers weekend get-away. I believe we "live to give". I also believe the opportunities that surround us
are as numerous as the stars in the sky!
Join us Sunday as I share my passion for this core value.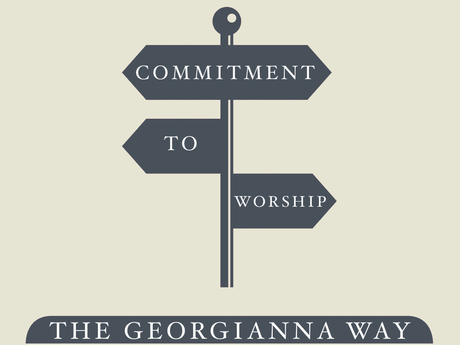 Sermon by Nathan Walter
This week we will continue discussing the core values of our church as we strive to follow Christ. As we have gone through this series, we have talked about many varying precepts that are a part of our walk with Christ. As humans, we are prone to favor some commitments over others. We tend to observe the ones that we are interested in or have less trouble with and abandon those we don't particularly enjoy. Often I hear people say that they come to church for the sermons but don't particularly enjoy worship. It's "not really their thing." But worship isn't a take it or leave it thing with God. I think this mentality, in part, comes from a lack of understanding of what worship truly is. More importantly, I think it comes from a lack of knowing who God truly is. This week we will discuss WHO we worship and WHY we worship Him.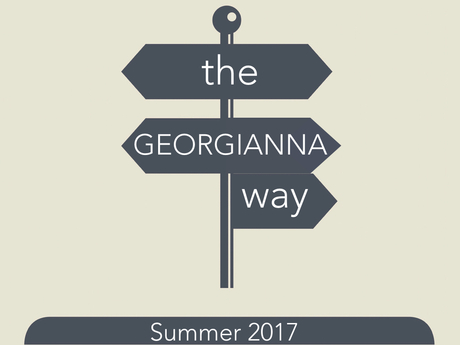 Sermon by Pastor Corky
I am deeply committed to all our core values, in fact I find that if you don't stick to your core values especially when they are challenged then they're probably not core values, but really just hobbies, or ancillary interests. But this week's core value of being outward focused is one of my great passions. After all we built a church around the statement that like Jesus, "we exist to give ourselves away". When I read the Gospels I see Jesus extending himself all over the place, to all kinds of people. Jesus doesn't discriminate with his time or energy. For sure Jesus draws a crowd everywhere he goes, but it is always a by-product of engaging others. I think this is how the church should live, being "other" driven as Jesus was. Somewhere in the last 50 years the church has become "inward-focused", more monastery than missional outpost. This is what I call the "sin of neglect". When we make the church about us, our wants, our desires, our needs...then we neglect the very people Jesus created the church to reach. Jesus was passionate about the M.O.B. (the marginalized, the oppressed, and the broken-hearted). We all at one time or another have been a part of the M.O.B. and have received the benefits of Jesus reaching for us. I believe what defines us as a church is our reach, and I never want us to be found with Alligator Arms. Join us Sunday as we continue to refresh our commitments to our core values as the Bride of Christ!
Sermon by Dr. David Campbell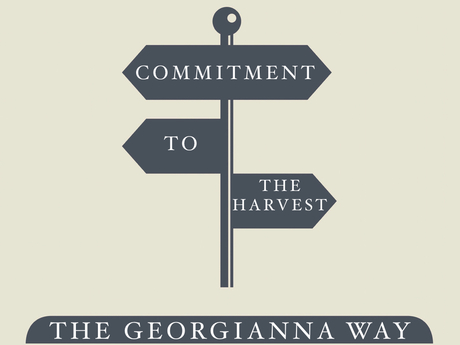 Sermon by Pastor Janice Shepard
Have you ever lost something valuable before? If so, you probably went on an all-out search, tearing the house, garage & car apart to find it.
In the gospel of Luke, Jesus tells three stories about lost things that cause similar actions. And when found, a grand celebration took place.
God feels this way about lost people. People who are spiritually lost and separated from Him. And He will pull out all stops in pursuit of them.
But what about us? Sometimes we don't want to get involved, we want to mind our own business. But that is not what Christ has asked of us.
Jesus has commissioned us to go out into the harvest fields and spread the good news of him!

Join us this Sunday, as we take a look at how Jesus saw the harvest
and how he has asked us to respond.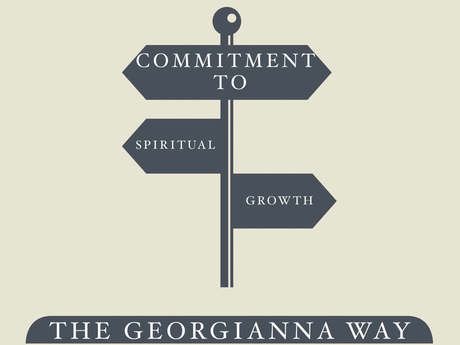 Sermon By Pastor Corky Calhoun
I look forward to being back in the pulpit this Sunday and am so grateful for our great preaching team and the creative ways they have tackled these core values of reflecting Christ through Georgianna. One of the realities of life is that if you are not growing you are dying. This is true physically, and emotionally, but it's especially true spiritually. Over the years I have read the Bible cover to cover numerous times, and always marvel at finding a new truth I had not seen before. I want to ask; "Has it always been there, how did I miss it?". The thing is I am not the same person I was the last time I read it, I have grown, my eyes are more open, my heart is softer as I grow in my faith. I'm not sure I'll get to the end of my life and know everything there is to know in this great book, but I want to know My Lord more and more as I plan to spend eternity with him. This is why being a life long learner in the Kingdom is critical. My whole goal as your Pastor is to point everyone to a person...that person is Jesus! I want us to clear the path and show people the way to the life abundant. Sadly, I see way to many people who are not living intentionally in their spiritual life. They stepped into the kingdom and sat down, and in doing so they short-change the adventure. Spiritual growth is not a fix-it theology, or managing of our sin, or even behavior modification. No, Spiritual growth is about transformation. I do not believe people are projects to be fixed, but faded reflections of a Holy God in need of deposits of love. As a church we want to sow fields of love in the hearts of men and women and then step back and watch them grow. Join us Sunday as we continue our summer of declaring our Christ-centered values!