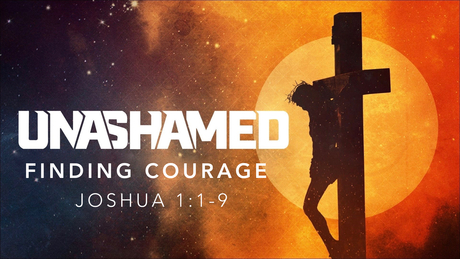 Sermon By Pastor Corky Calhoun
Unashamed: Finding Courage
Last Sunday we set our vision for 2019 as a year of being dedicated to living Unashamed. Unashamed of Jesus, Unashamed of our faith, and Unashamed of sharing him with others. I think in order for us to live a spiritual life that is not ashamed of Jesus, it will require great courage. This seems odd in a country where being a follower of Jesus will not generally cost you your life or have you jailed. Sadly, in American Christianity we are super image conscious and want to be seen going with the flow. The problem with this is that from its inception Christianity was counter-cultural, it was intended to go against the flow. The big problem in the American church as I see it is that there are people who claim the name but can't commit to being fully in the game. The truth is none of us will ever be courageous if our convictions are based on people's perception of us instead of playing to an audience of one. I don't meet anyone who couldn't use a little more courage, so join us Sunday as we encourage one another in becoming Unashamed!